Abacus Cambridge Partners specializes in providing end-to-end retail ERP solutions that harness the power of SAP's suite of products. Our comprehensive ERP solutions are tailored to meet the unique needs of retail businesses, helping them streamline operations, enhance efficiency, and drive growth.
At Abacus, we understand that the retail industry operates in a dynamic and competitive landscape. To stay ahead, retailers need robust software solutions that integrate and automate their key business processes. This is where our end-to-end retail ERP solutions come into play. By leveraging SAP's suite of products, we offer a seamless and integrated approach to managing your retail operations, from inventory management and supply chain optimization to customer relationship management (CRM) and point-of-sale (POS) systems.
Enquire Now
Please fill in your information and we'll get in touch with you.
Key Benefits of End-to-End Retail Structure
Untitled design (6)
Navigating the ERP Retail Journey
Abacus Cambridge Partners: Your trusted companion for comprehensive retail digitalization, guiding you through the complexities of transformation.
500x375-px
Tailored Solutions for Every Size
Abacus is dedicated to aligning with your specific retail needs, understanding that a standardized approach falls short. Our expertise lies in delivering tailored ERP solutions, leveraging SAP's product suite to ensure optimal fit and effectiveness.
Untitled design (7)
Seamless Integration with Third-Party Solutions
We acknowledge the importance of integrating third-party solutions to enhance functionality and establish a truly effective ecosystem for your retail operations. Our team possesses the expertise to deploy these integrations, elevating the value of your SAP ERP system and optimizing your retail workflow.
Untitled design (8)
Supercharging SAP Business One with Add-Ons

To enhance your platform further, we leverage targeted add-ons designed for retail businesses within SAP Business One. These add-ons expand the capabilities of your ERP system, enabling it to adapt and evolve alongside your evolving retail requirements.
Untitled design (9)-1
Unleashing Retail Potential with SAP S/4 HANA IS-Retail
For larger retail enterprises, we employ SAP's industry-specific solution: S/4HANA for retail (IS-Retail). This comprehensive solution facilitates real-time management of your complete retail process, enhancing inventory management, supply chain efficiency, and overall retail performance.
Untitled design (10)
Enhancing POS with SAP Customer Checkout
Abacus possesses unparalleled expertise in harnessing the full potential of SAP Customer Checkout, optimizing the critical touchpoint in the retail experience: the point of sale (POS).
Untitled design (15)
Streamlined Retail Transactions
SAP Customer Checkout streamlines retail transactions, ensuring a seamless, efficient, and secure checkout experience that minimizes wait times and enhances customer satisfaction.
Untitled design (11)
Real-Time Reporting and Analysis
SAP Customer Checkout goes beyond transaction processing, serving as a valuable tool for extracting business insights. Through real-time reporting and analysis, you gain visibility into sales trends, inventory tracking, and informed decision-making for retail success.
Untitled design (16)
Full Integration with Your ERP System
The seamless integration between SAP Customer Checkout and your ERP system stands as a noteworthy advantage. This integration directly feeds transaction data into your ERP, delivering a complete and accurate view of your retail operations while enabling real-time accessibility.
Untitled design (13)
Unified Loyalty Programs
Our accomplishment includes overseeing one of the Middle East's largest deployments, and leveraging Apigee API management to establish a cohesive loyalty program spanning multiple retail corporations. These loyalty programs, propelled by advanced digital connectivity, foster customer loyalty, enhance retention and drive sustained growth for your retail brand.
Untitled design (14)
Serving Global Clients
Abacus Cambridge Partners boasts a global client base, adeptly navigating unique market challenges and capitalizing on opportunities worldwide. As your trusted partner, we embark on a transformative journey, propelling growth and fostering global success for your retail business.
500x375-px-1
Let's Begin Your Transformation Journey
We eagerly anticipate joining your retail narrative. Reach out to us for further insights on revolutionizing your end-to-end retail operations.
Abacus offers tailored deployment options for SAP Business One for Retail to fit your unique business requirements and financial resources.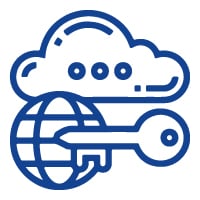 On Cloud
Maximise the ROI of your ERP investment with Abacus' highly scalable and flexible SAP Business One on Cloud deployment models, offering low TCO, faster implementation, data security, and better scalability options.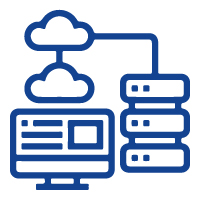 On-Premise
With Abacus's on-premise deployment option, businesses can benefit from having complete control over their ERP system, as it is installed on their own servers and maintained by their own IT team.
Industry Add-Ons for End-to-End Retail Solution
SAP Customer Checkout
iVend Retail
Argentis System
Revel Integration
Retail Pro Connector
Abacus S-Connect
Material Management
Android Native Sales App
SAP Customer Checkout is the ultimate solution for retailers seeking to streamline their POS operations with ease, while ensuring they are equipped to meet the evolving needs of their growing businesses. By leveraging this powerful tool, businesses can boost their efficiency and provide seamless customer experiences.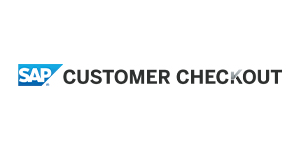 iVend Retail provides a comprehensive omnichannel retail management solution that integrates seamlessly with SAP Business One, including features such as POS, mPOS, eCommerce, loyalty, reporting, and inventory management.
SAP Business One for Apparel and Footwear provides a comprehensive solution that optimizes business-critical functions, streamlines operations and offers valuable insights to elevate your apparel and footwear business.
Point-of-sale and business management made easy with a powerful, all-in-one platform for inventory, online ordering, and customer relationship management (CRM).
Retail Pro is a powerful retail management software solution that can integrate seamlessly with other business applications, including SAP Business One, providing retailers with a comprehensive solution to manage their operations and drive growth.
Abacus S-Connect bridges the gap between Shopify and SAP Business One by providing an automated integration platform that simplifies inventory management, sales, and payments, allowing businesses to streamline their operations and maximize efficiency.
Transform your procurement and materials management processes with Abacus, providing you complete project visibility and the ability to manage all aspects of your procurement with ease, including committed and actual costs.
Transform your sales operations with Abacus Android Native Sales App - a powerful mobile solution that enables you to effortlessly manage order bookings, delivery confirmations, invoices, and payments, all within Salesforce, empowering your sales team to close deals faster and more efficiently.
Why Abacus for your End-to-End Retail Solution
Winning SAP Partner Awards for 6 Years in a row
Retail Stores Implemented
Our team of experienced consultants will work with you to understand your unique business needs and develop a solution that is customized to your specific requirements. We will guide you through the entire implementation process, from planning and design to testing and deployment. Our goal is to ensure that you get the most out of your investment in SAP Business One and achieve your business objectives.